Ahoy!
OPENING HOURS: 10 a.m. to 8 p.m. daily
LOOKING FOR MORE INFO ON OUR SPECIAL RATES & DISCOUNTS? EXPLORE HERE.

WANT TO BUY AN ANNUAL PASS OR FAMILY PASS? DO IT!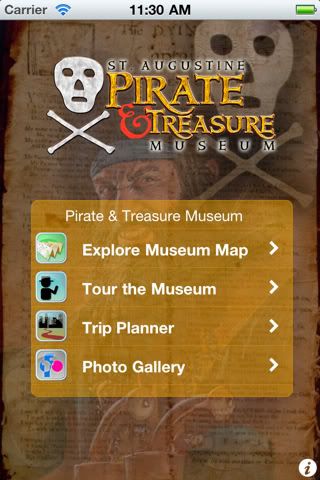 ---
Can you throw a dagger, fire a cannon or capture a ship? It's all possible with The Pirate Handbook by museum founder and New York Times bestselling author Pat Croce. Consider it your definitive "how to" guide to becoming a real pirate. Inspired by the cutthroat crews of the Golden Age of Piracy, this rare volume reveals the all-but-lost secrets of pirate life.

---
Rogues, Romance & Riches in the historic city of St. Augustine--a new package offered by the luxurious Casa Monica Hotel and The Pirate Museum. BOOK NOW!