Museum Tour
Unless you've been scouring the seas for pillage and plunder for the past 20 years, chances are you've heard something about Pat Croce. You may know him as a physical therapist, entrepreneur, former president of the Philadelphia 76ers, motivational speaker, writer, Olympic commentator or national TV star. But what you may not know is that Pat loves pirates.
It's not clear where the fascination started, but locked away in Pat Croce's vault is a relic that offers some clues. Among his most important personal documents sits a ruler he has kept since grade school. Right on the face is an ink-carved skull and crossbones of the Jolly Roger, the key symbol of his life long passion.

After Pat got a little older, he rediscovered his love of pirate history after viewing the 1935 silver screen epic Captain Blood, in which Errol Flynn, enslaved by the British for saving the life of a traitor, escapes and avenges his capture by becoming a fierce Caribbean pirate.

Later in life, Pat succeeded by using the same drive in his career, which has included such feats as starting the first hospital-based sports medicine center in the country, building his own physical injury rehabilitation empire with 40 centers in 11 states, and taking over the Philadelphia 76ers basketball team as part owner and president on a thrilling journey from worst to first (1996-2001).

But even with business booming and life's demands, Pat's fascination with pirate history has never ceased. At an auction house early on, he discovered a first edition English-language copy of Alexander Exquemelin's book The Buccaneers of America. Remembering the passion he felt for pirate history as a kid, he placed the winning bid, turning it into the cornerstone of what was to become one of the largest collections of pirate artifacts in the world.

After purchasing a vacation home in Key West, Florida, he decided to share his love of pirate history and his ever-growing collection of artifacts with everyone at the Pirate Soul Museum.

After a successful 5-year run in Key West, Pat decided it was time to move to another pirate stronghold: St. Augustine, Florida. Pirates such as Sir Francis Drake and Robert Searles who frequented the nation's oldest city and the Spanish fort, the Castillo de San Marcos, played a major role in the history of pirates and Colonial America.

The St. Augustine Pirate & Treasure Museum offers an educational, exciting, and timber-shivering museum experience that transports you and your family back in time over 300 years to Port Royal, Jamaica, at the height of the Golden Age of Piracy.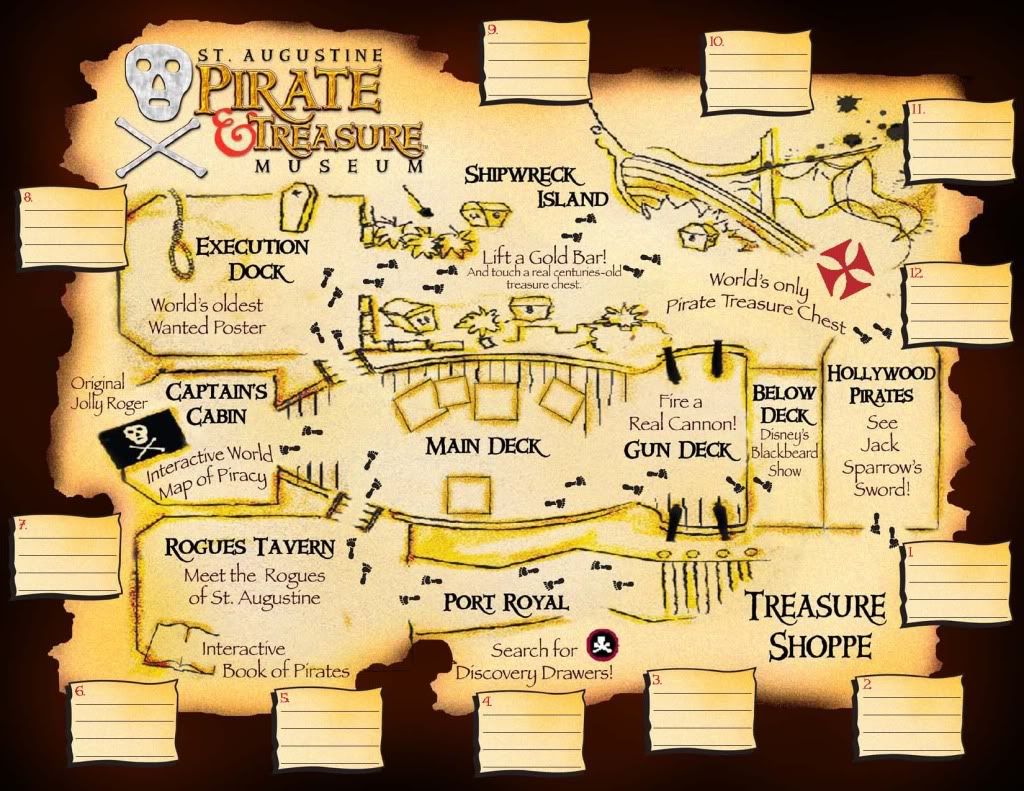 One of our most popular features is the Discovery Drawers marked with a skull and crossbones and hidden throughout the museum. Consider it your own personal treasure hunt. The prize? Pirate history! Can YOU find them all?