Error
19 September 2011
Drake's Expedition: Preparing for Bloodsuckers
In January 1596, two ships of the famous privateer/pirate Sir Francis Drake, the Elizabeth and Delight, were lost off Portobelo, Panama. Somewhere they rest not far from their owner. And Pat Croce wants them found!

I just finished taking typhoid fever pills--a day on followed by a day off for the past week as directed during an unusual medical consultation.

At the suggestion of my personal doc, Brad Fenton, I made an appointment at University of Pennsylvania's Division of Travel Medicine to get the necessary inoculation required to travel to the harbor of Portobello in Panama. No one told me that I would end up being a Petri dish!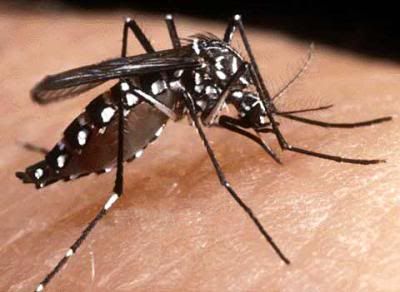 I got vaccination shots for yellow fever, hepatitis A, hepatitis B, and tetanus. I also got a prescription for malaria pills that I had to take before, during, and after my latest adventure.

During the "voodoo" visit, the practitioner told me that the malaria pills would prevent infected mosquitoes from sharing their disease with me and that they only bite at night. During the day, other insects transmit some bone-crushing disease or something crazy like that.
OK, give me whatever you're selling.
She smiled, held up a bottle with a spray nozzle attached to the top, and told me to spray all my clothes with this repellant before I pack them in my suitcase. But do it outside because it stinks. Sounds serious!

After an hour of me imitating a pin cushion and her warning me of rabid dogs, snake bites, and the Central American version of Montezuma's Revenge, I went home, sharpened my scuba knife and drank a heaping helping of rum, the best pirate medicine!

More to come on my Drake Expedition.

The photo above is of an aedes aegytpi mosquito from la-ventana.com